January 3, 2023: First meeting of the year

Fred Taylor, an esteemed attorney in Suffolk, and Past Commander of the Tom Smith Camp #1702 spoke to us about Civil War Christmas
in Isle of Wight. He read to us letters home from the troops. Cdr. Taylor also brought many books and artifacts to display.

Pete Marsh received the Virginia Division Brigade Commander's Award.

Tommy Davis was presented the Sons of Confederate Veterans Meritorious Service Medal by Virginia Division Commander Tony Griffin.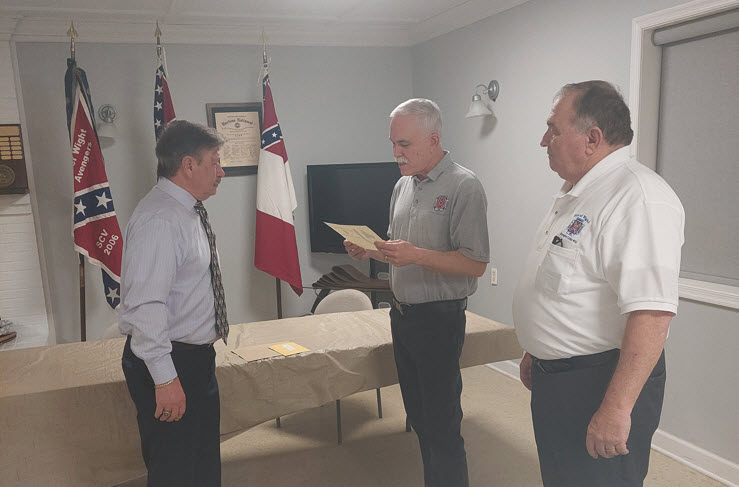 Bonnie and Tommy Davis were surprised when Camp Cdr. Ed Whitley called them up to receive an Appreciation Plaque for
their many years of service to the Avengers Camp.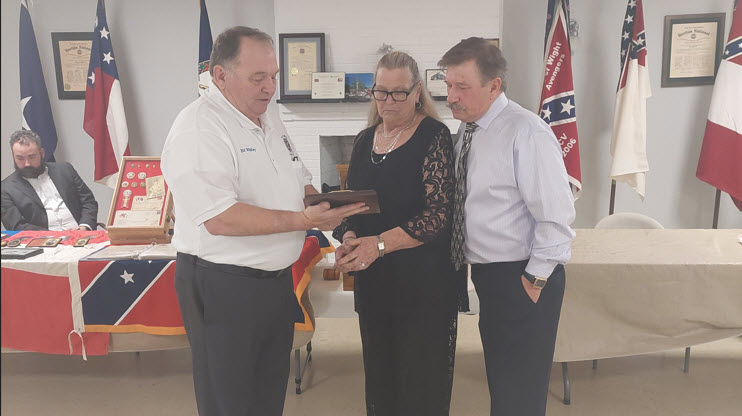 Joan Jones received the book "9th Virginia Infantry Finding the Men in the 1860 Census"by Robert Snow on behalf of the
Smithfield Chapter of the U.D.C.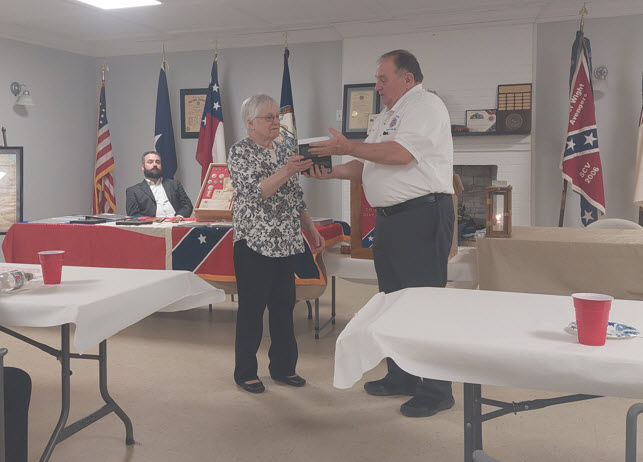 Past Cdr. Keith Morris spoke to the Camp about our need for recruiting efforts.